Winterthur Ceramics Conference

From All Points of the Compass:
Ceramics Travel the World

April 23–24, 2015


This year, we focus on ceramics that traveled the world—from China to the US to Mexico and beyond. Upon arrival, some of these world travelers, in turn, inspired the creation of new wares.
Experience...
Lectures presenting new research by Winterthur staff and respected visiting scholars.
Workshops with opportunities to get hands-on access to Winterthur collections.

Registration opens on January 21, 2015. For information or to register, download the conference brochure or call 800.448.3883.

The Winterthur Scholarship Fund and the Foundation for Appraisal Education generously underwrote scholarships for graduate students and young professionals in the decorative arts or related fields wishing to attend the 2015 Ceramics Conference. The FAE scholarship is named in honor of the late Wendell D. Garrett. For application information, call 800.448.3883 or download the scholarship form. Scholarship application deadline is March 6, 2015.

Sponsored by: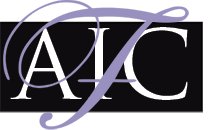 Images at top:

Top row (left to right): 2000.0061.124 Gift of Leo A. and Doris C. Hodroff; 2000.0061.109.001-.005 Gift of Leo A. and Doris C. Hodroff;1965.1205 Bequest of Henry Francis du Pont
Middle Row (left to right): 1958.1890 Bequest of Henry Francis du Pont; 2013.0015.001-.006.002 Gift of Mr. Solomon S. Grossman; 2012.0031.003 Museum purchase with funds provided by the Buddy Taub Foundation, Dennis A. Roach and Jill Roach Directors.
Bottom row (left to right): 2003.0047.001 Gift of Leo A. and Doris C. Hodroff; 2000.0010.007.001-.006 Gift of Frances Smyth-Ravenel Estate; 2011.0004.001 Gift of Rosalind Pretzfelder