Point-to-Point Event Features


Celebrate a Timeless Tradition!
Enjoy a day of elite horse racing and celebrate the 38th Anniversary Point-to-Point! Join us for kids' activities, festive tailgating, and beautiful hospitality tents with elegant luncheons.
Winterthur Mother's Day Brunch Tent
Don't miss the opportunity to treat Mom to a lavish lunch at this year's special Mother's Day Brunch Tent, featuring a catered menu, includes food and beverage, admissions, and programs. $150 per person. $75 for under 21. $25 for kids under 12. To reserve seats, contact Andrea Finn.

Dogfish Head Hospitality Tent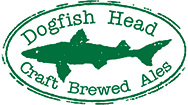 Join Dogfish Head on the rail at the Dogfish Head Hospitality Tent and enjoy food and beverages trackside. $100 per person. Visit www.dogfishhead.com to reserve a spot.
Parade of Antique Carriages
Come and see the glorious parade of elegant, antique horse-drawn carriages seen in Town & Country magazine as they travel the course.
Tailgate Parking Tents
Gather your friends and family and pull your tailgate car up to the rail in a private 10' x 10' tent in Country Club Loop. Enjoy shade and extra space to view the races. Includes four tailgate wristbands. To reserve a Tailgate Parking Tent, call 302.888.4994.
Signature Sitters!
Need an extra hand at Point-to-Point? Signature Sitters will waive our membership and placement fees to families attending Point-to-Point with their children and will provide you with a highly qualified Signature Sitter to assist you with your children at the races. Simply enter "P2P Promo" in the billing section on your family application to reserve your sitter and pay the sitter her hourly rate at the end of the day. Complimentary wristbands for sitters will be provided, and you pick your sitter up on site. For more information, visit www.signaturesitters.com or call 302-494-8481.
Plus, Enjoy…
Winterthur Hunt

Success Won't Wait and Back to Basics Learning Dynamics will give away brand new children's books!
Pups at Point-to-Point!
2016 Canine Capers is bigger than ever with a day of fun in the sun. Bring your well-behaved dog to romp and play with other pups on the agility and obstacle courses, compete in contests, and have a ball! Or just stop by for a treat and a refreshing bowl of water.
Stick Horse Races.
All eyes are on our youngest jockeys as they take to the course during prime time racing:
1:30 pm: ages 4 and under
2:15 pm: ages 5–7 years
2:45 pm: ages 8–10 years


You Bet! Race Raffle
Place a $5 "wager" on a winning horse in one of the four race events for a chance to win a special prize. Winners announced and prizes awarded following each race.


Display of Historic Autos
Don't miss the magnificent gathering of Rolls-Royces and Bentleys driven by Keystone Region Rolls Royce Owners' Club and parked adjacent to the antique carriages.



Secret Tailgate
Ssssh! A team of secret judges will be roving the tailgate areas to select a winner of the Winterthur Plate for Best Presented Tailgate. Bring your best decorations and if you catch the judges' eyes you will win this year's prize, which includes an engraved silver tailgate tray!
Shopping
Concessions, ice cream from Woodside Farm Creamery, and pony rides will be at Point-to-Point so don't forget to bring some money! Stop by the Marketplace tent to pick up a stylish chapeau or the latest in equine-inspired apparel.

Please remember…

Rain-or-shine event.
No refunds are issued.
No wristbands will be mailed after April 29.
Advance sales only; wristbands must be purchased by Saturday, May 7.
Contact us at PTP@winterthur.org for more information.